Hello again! It's time to show you more of my creations using the
September Kit
! The colors in this months kit really are gorgeous. I am loving the yellow, and for my layout I used a lot. I took some Instagram pictures of Kate and I at the fair this summer that seemed perfect for the papers. I cut out some of the chevron pattern and added them to the top and bottom of the layout to draw the eye to the pictures. Then I layered 3 different patterned papers in the center and put the pictures in block style.
I added some washi tape and did a little bit of sewing too.
I left one of the spaces open for the mixed font title. I used the American Craft Thickers that are in the kit, some tiny alphas from my stash and cut the "FAIR" out using pattered paper and my Cameo.
I distressed the little alphas to give it that used look.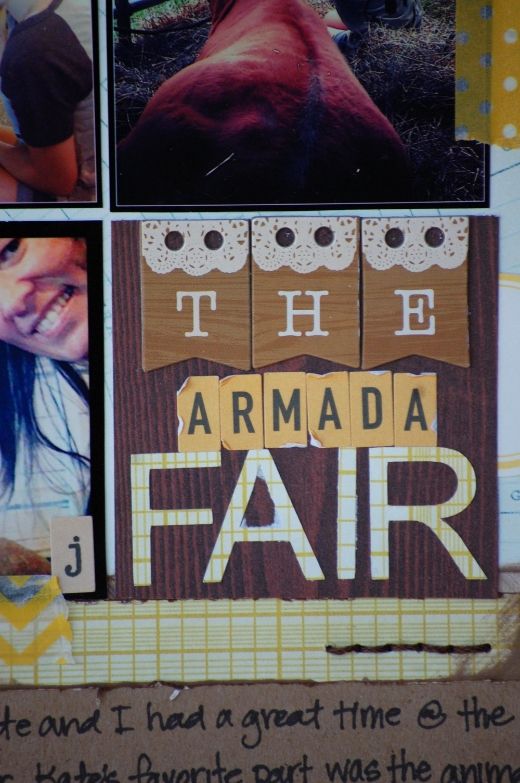 Now for my card. Don't fall out of your seat girls. I used a FLOWER!! Can you believe it? It wasn't hard at all! LOL. I used more of the Close Knit paper but these are softer then the ones I used on the layout. The minty green color at the top is so pretty.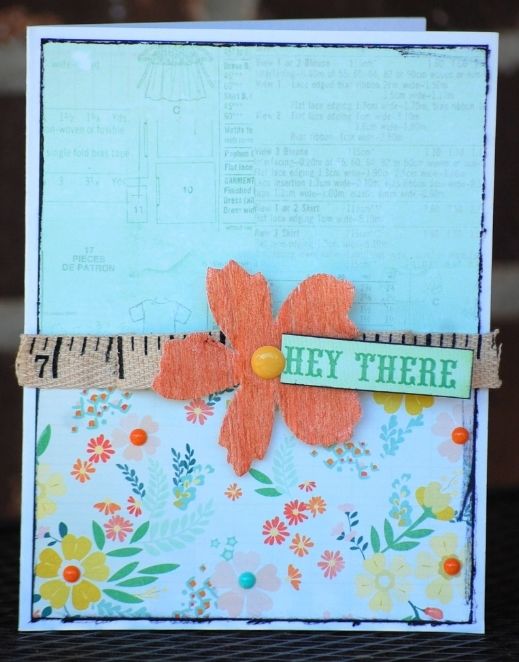 The ruler ribbon is folded toward each end and I used pop dots to give it some dimension.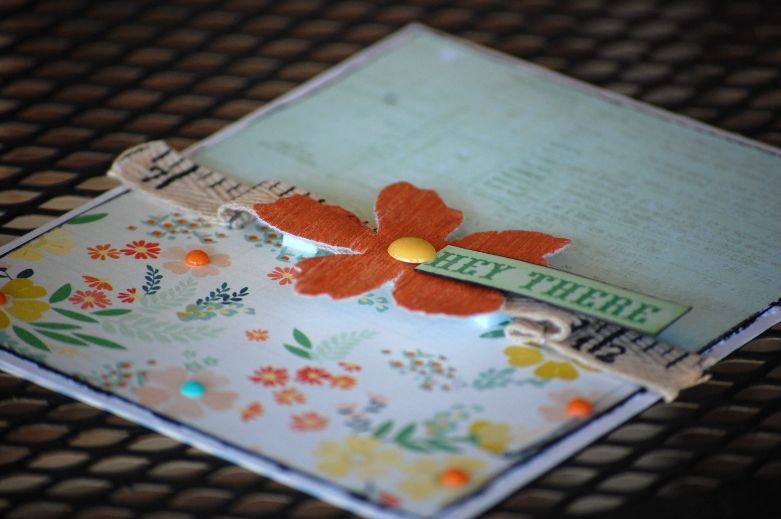 Then I added the flower with a wonderful little enamel dot and cut out a tag from one of the patterned papers in the
kit extras
. I cut a little slit in the tag and tucked it under the dot so it would stay. I love making "hey" cards just to have when I need a card to send to someone. Now, what will you creative with your September Kit? Make sure you show us when you are done!